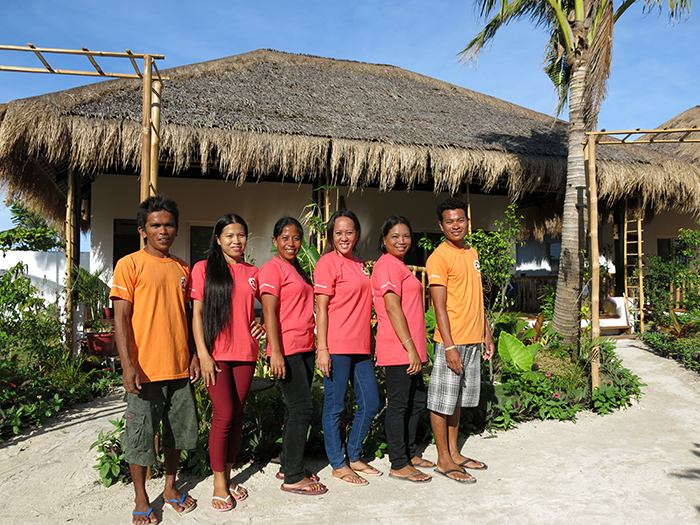 Buena Vida Resort & Spa is located on the beautiful island of Malapascua in the northern part of Cebu. Unlike the sister resort Ocean Vida, Buena Vida is located in the second row, integrated into a beautiful tropical garden. All of our 12 rooms are Garden rooms which can be booked with either air-condition or fan only. The commodious wooden terraces will give you extra space as an open air living room.
Our Bistro is located at the entrance of the resort, and from here breakfast will be served to all our guests or even directly on their terraces. Fresh fruit shakes, salads and a lot of healthy and fresh foods are available here. The spacious 450sqm Spa, located next to the Bistro, offers a wide range of different kind of massage treatments from different countries, manicure and pedicure.
The resort is under Swiss/German and Filipino management and our local manager Lorenza Micarsos will be helping all guests with all their needs. Our reception with one of our receptionist is 24h open for any questions which might come up during the day or night.
We are keen to offer you the best possible service on the island, and hope to do so with our lovely designed rooms, huge living terrace, the Spa, our Bistro and of course our partnership with the popular Ocean Vida Beach bar and restaurant as well as the professional Dive Center of Sea Explorers. All together we aim to provide you with an unforgettable experience on Malapascua Island which you will be remembering for the rest of your life.